Spirit of Peace Indian Museum

Dakota Cultural & Educational Center
Dakota Owned & Operated
---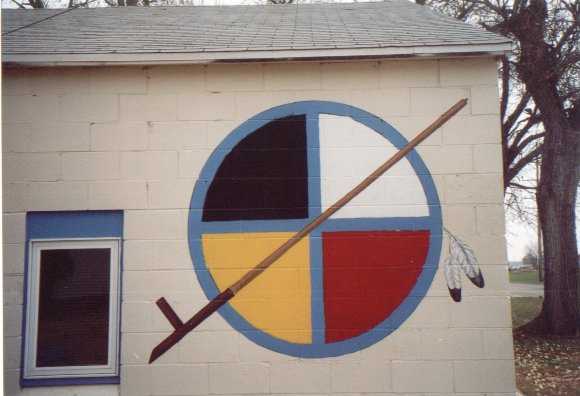 The side of the building housing the Museum
Photograph © Hans 2003
Located in Pipestone, Minnesota, the Spirit of Peace Indian Museum formally opened in September 2000, although the Dakota Center where it is situated has been open since 1988. Previously only educational programs were presented at the Center.
The aim of the Museum is to show the history of the quarrying and pipemaking in Pipestone and the Pipe itself. The ancient quarries used by Native Americans for centuries are still used by Native people today. The Museum will show items and photographs that illustrate the process of this ancient art-form.
The Original Pipestone Dakota (Tiospaye) Community have resided in town since 1927 although family members had been coming to quarry prior to 1862. To keep the history alive the Museum was created. We hope that you will visit us shortly and will participate in one of the activities that will be happening during the year.
Please take a look around the site, we will continue adding pages so please come back again to visit us.
---

PAGES OF ITEMS IN THE MUSEUM: Photographs and other historic items.


graphics on this page from

©
Site constructed and designed by Pipestone Spirit Designs
Photographs copyrighted by Gloria Hazell 2003 Unless shown differently